About
Welcome to Hugo Deshaye (Philatelist) Inc.
For those of you who do not know us, we are dealers in Canadian postal history specializing in covers, old correspondences, postal history, postcards, stationery, stamps, documents, vintage photography and personal archives.
Hugo is a member of the Canadian Stamp Dealers' Association, a member and on the board of directors of the British North America Philatelic Society, committee member of CAPEX 22, member and on the board of the Royal Philatelic Society of Canada and President of the Postal History Society of Quebec. Hugo also holds memberships of the Collectors Club of New York, the Royal Philatelic Society of London, the American Philatelic Society, the Postal History Society of Canada and many other Societies.
We attend most major stamp shows held in Canada, produce regular price lists, virtual catalogues and special offers and our business is conducted over the year primarily through mail order and private consultation. Our price lists and special offers lists are e-mailed to our clients around the world, and posted here, at our web site.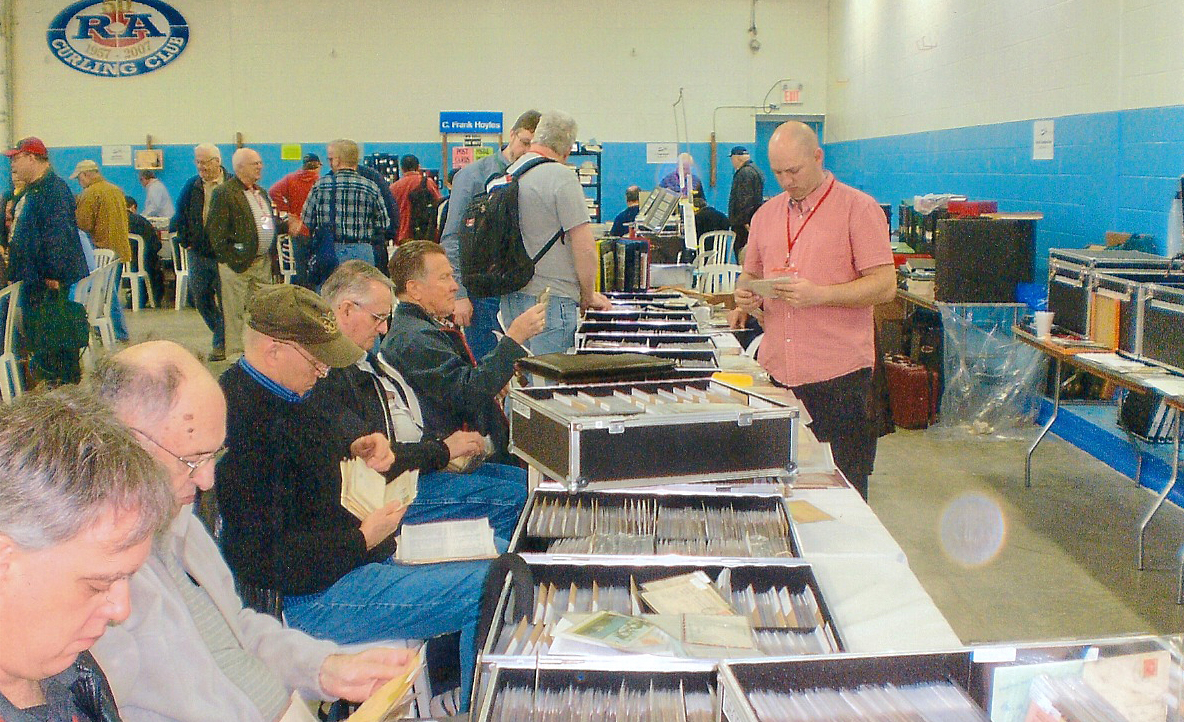 Our long and wide-ranging experience of the postal history market over a period of nearly twenty five years puts us in a strong position to help you with your collection, whether in building it up or in achieveing the best price for you. Many collectors have used our expertise and contacts to build up Gold Medal collections and we have also sold many exceptional collections through our efficient Private Treaty service.
On a personal note Hugo has been a collector for 35 years and a dealer for 25. He is a Canadian Armed Forces veteran and is married and the father of two children. Hugo personally collects "Prohibited Mail" 1880's to 1930's. in 2019, he has received the BNAPS Jack Levine Fellowship Award.
If you have a question, or would like to receive an email from us when when acquire items that are in your collecting area, just email us at [email protected].
Hugo Deshaye (Philatelist) Inc.
P.O. Box 88250
Quebec City, QC G3J 1Y9
Canada
(418) 655-4132
We hope you enjoy your visit,
Hugo Deshaye, MMM CD FSHPQ
---
Association Memberships and Collector Memberships
Canadian Stamp Dealer Association
British North America Philatelic Society
Royal Philatelic Society of Canada
Philatelic Specialists Society of Canada
Postal History Society of Canada
Royal Philatelic Society of London
Canadian Philatelic Society of Great Britain
Societe d'Histoire Postale du Quebec
American Philatelic Society
U.S. Philatelic Classics Society
Collectors Club of New York
Toronto Postcard Club
Club des Cartophiles Quebecois
PHSC International Machine Cancel Group
BNAPS Railway Post Office Study Group
PHSC Northern Canada Study Group
BNAPS Lower Canada Regional Group
BNAPS Large and Small Queens Group
The Quebec Garrison Club
Philatelic Board Positions or volunterring (Presently Seated)
SHPQ Advertising Manager 2019-
SHPQ Webmaster 2022-
BNAPS Dealer Liaison 2021-
BNA Topics Advertising Manager 2021-
Quebec City Old Paper Show Director 2022-
Philatelic Board Positions (Past Seats) and volunterring
SHPQ Webmaster  1999-2005
SPQ Webmaster 2000-2005
SHPQ Treasurer 2005-2008
ROYAL 2008 bourse chairman
SHPQ Vice-President 2011-2019
BNAPS board of directors 2008-2012
CSDA board of directors 2016-2020
RPSC board of directors 2017-2021
BNAPS Social Media Officer 2017-2021
BNAPS Lower Canada R. Group, co-founder
BNAPEX 2018 bourse chairman and director
SHPQ President 2019-2023
CAPEX 22 Committee 2020-2022
BNAPS Dealer Liaison 2021-
BNA Topics Advertising Manager 2021-
BNAPEX 2021 Jury
SHPQ Advertising Manager, Webmaster 2019-
BNAPS board of directors (second term) 2018-2022
Hugo Deshaye Prohibited Mail collection